Heather Vogel Frederick is a real gem of a person and a blast to read no matter what your age. My family is working our way through her Mother-Daughter Book Club series and enjoying every minute. Please help me welcome Heather!
Introducing Heather Vogel Frederick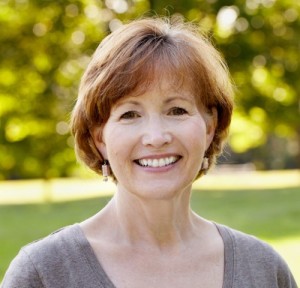 After a 20-year career as a journalist, Heather Vogel Frederick decided it was high time to fulfill her lifelong dream of writing fiction for young readers. Today, she's the author of over a dozen books, including Once Upon a Toad and the popular Mother-Daughter Book Club and Spy Mice series. Heather's work spans many genres, from picture books to fantasy, historical fiction, fractured fairy tales, and contemporary realism and has been honored both nationally and internationally and translated into a number of languages.  A former staff reporter and children's book review editor for The Christian Science Monitor, Heather has also written for the New York Times, Child, Family Life, and Publishers Weekly, where she was a contributing editor for many years. Learn more at http://www.heathervogelfrederick.com/.
Learn about Spy Mice: The Black Paw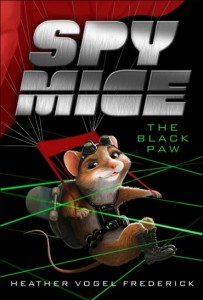 In Book 1 of the newly repackaged Spy Mice series, a savvy secret agent mouse teams up with a kid who has superspy aspirations.
Fifth-grader Oz Levinson has always dreamed of being a spy, just like his hero James Bond. In real life though, Oz's 007 moves are seriously lacking, and he's a target for bullies. Then he stumbles upon Glory Goldenleaf, a secret agent mouse based in Washington D.C.'s International Spy Museum.
Glory is a tiny spy with a huge problem: The evil rat Roquefort Dupont has kidnapped her father, and she needs to launch a rodent rescue! Recruited to lend a helping hand, Oz and his new friend D.B. are swept into an exciting world of small-scale espionage. Armed with high-tech gadgets, pigeon power, and a whole lot of cheese, Glory and her team won't rest until her father is rescued and justice is done.
Learn about For Your Paws Only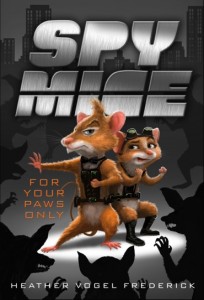 In Book 2 of the Spy Mice series, adventure is in store when a secret agent mouse and her fifth-grade friends travel to New York City.
Glory Goldenleaf, spy mouse extraordinaire, is assigned her first solo Silver Skateboard mission—to tail the evil rat Roquefort Dupont all the way to the Big Apple. He's paws-deep in a diabolical plot that could affect the international rodent community, and Glory's determined to find out what it is.
Joining Glory in the big city is fifth-grader Oz Levinson, who's a finalist in a junior bake-off contest. He and his friend D.B. will be competing against the best bakers in the country on live TV! But when Glory gets mouse-napped in Manhattan, Oz and D.B. need to stage a rescue mission. It will take all of their spy skills to save their favorite mouse, stop the rats' dastardly scheme—and pull off the perfect dessert.
Learn about Goldwhiskers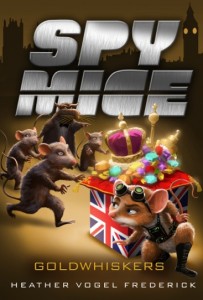 In Book 3 of the newly repackaged Spy Mice series, the secret agents head to London—and uncover an international mystery.
Oz Levinson is beyond excited when his family decides to spend winter vacation in England. The chance to tour London (a.k.a. James Bond's home base) and get a break from the school bullies will make this a very jolly holiday indeed. Even better, his friend Glory Goldenleaf—world-renowned spy mouse—is along for the ride.
Soon though, their vacation turns into a business trip. A series of jewel thefts have left the police baffled, and Glory has her eye on some pocket-size suspects. It looks like Goldwhiskers—the richest rat in the world—and some familiar rodent villains have their paw-prints all over this. Then the rat thieves go after the big cheese: the Crown Jewels. In a race to return England's national treasures to safety, Glory Goldenleaf, international mouse of mystery, and her friend Oz are on the case!
I asked Heather three questions about our giveaway's theme topic, self-expression:
1. Is self-expression an important part of your life today, why or why not?
Self-expression is as natural to each of us as breathing. In fact, it's basically the first thing we do when we enter this world. What is an infant's cry, if not self-expression? We are literally born primed to create. Each one of us has unique gifts, unique talents we're meant to share, and mine happens to be writing. Is it an important part of my life today? Absolutely. I get restless when I'm not writing. If I'm between stories, even if I have no clear end in mind I'm still scribbling things that come to me—lines of dialogue, character's names, snippets of description—into notebooks and onto napkins at restaurants or stray pieces of paper fished from my purse. Writing is simply what I do; it's how I make sense of the world.
2. What does self-expression mean to you and how do you do it in the world?
After every book I finish, I nearly always think, "That's it; I'm done. I'm out of ideas for good." I'm sincerely convinced of it. And then, after a while, the restlessness sets in and a story begins to nibble at the edge of consciousness. It starts as a drop or two, grows to a trickle, and soon it's a deluge that can't be ignored and I'm off and running again.
I can tell you a funny story about how one of my books came into being. We have fabulous berries here in Oregon, and I was at my favorite farm one beautiful summer day picking boysenberries for a pie.  Like most writers I know, I'm constantly noodling around with words no matter where I am or what else I'm doing, and all of a sudden it struck me what an odd word "boysenberry" was. "There really should be a girlsenberry, too," I thought. From there my mind leaped directly to "babyberry," and since I was planning to go home and make a pie, naturally that expanded into Babyberry Pie, which ended up being my first picture book.
3. How does your self-expression impact the world—your family, your friends, your readers, and everyone else?
As a writer, you obviously hope that what comes from your heart will touch other hearts. There's no greater joy than hearing from a reader, and I've been tremendously fortunate in this regard. As for family and friends, their support for what is often an odd lifestyle—we literary types can be distracted, even peevish creatures, and my family has endured a great deal of pizza over the years when I'm on deadline—means the world. So does their encouragement and praise. The very best compliment I've ever received was from my son Ian, who was in middle school at the time. After he finished reading my book The Voyage of Patience Godspeed, he came to me and said, "Mom, that last part was so exciting I forgot you wrote it!" It doesn't get much better than that.
And Now, Your Turn…
You remember how this works right?
Please read the complete rules at least once!
I ask you a question.
You answer in the comments for your chance to win a book each day.
Please just respond once, even if you make a typo.

Answer in the comments in 50-200 words (no less and no more to qualify to win one of today's books).
Where do your best ideas come from? How do you track your ideas? Do you think you could ever run out of ideas?

Ready, set, comment! I will hold the drawing tomorrow and post the results here in my blog.
Thanks for participating in the Writer Mama Every-Day-In-May Book Giveaway!
And thanks for spreading the word. We will be giving away great books by wonderful women authors all month.
View the complete list of authors and books.
View the giveaway Pinterest board
Like this post? Subscribe to my Feed!