We are very fortunate to have two lovely novelists participating in our giveaway today. Please help me welcome Anita Hughes and Heather Barbieri!
Introducing Anita Hughes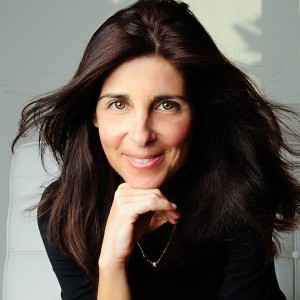 Anita Hughes is the author of Monarch Beach. Her new novel, Market Street, was released by St. Martin's Press on March 26th. A third novel, Lake Como, will be released on August 13th, 2013. She attended UC Berkeley's Masters in Creative Writing Program and has taught Creative Writing at The Branson School in Ross, California. She lives at the St. Regis, Monarch Beach where she is at work on her next novel.
Learn about Market Street from St. Martin's Press, March 2013
From Anita Hughes, author of Monarch Beach, comes Market Street, a delicious story of a department store heiress, her messy marriage, and her passion for food
Cassie Blake seems to lead a charmed life as the heiress to Fenton's, San Francisco's most exclusive department store. But when she discovers her husband, Aidan, a handsome UC Berkeley professor, has had an affair with a student, she flees to the comfort of her best friend Alexis's Presidio Heights mansion, where she wonders if she should give their marriage one more chance.
Whether or not she can forgive Aidan is not the only choice Cassie has to make. Cassie's mother is eager to have her oversee the opening of Fenton's new Food Emporium, which Fenton's hopes will become San Francisco's hottest gourmet shopping destination. Cassie's true passion has always been food, not fashion, and Cassie suspects her mother might be trying to lure her into the Fenton's fold by entrusting her with such an exciting opportunity. And then there is James, the architect designing the Emporium, who is quietly falling in love with her…
I asked Anita three questions about our giveaway's theme topic, self-expression:
1. Is self-expression an important part of your life today, why or why not?
Self-expression is an important part of my life because I do it in my writing every day. Self-expression makes me happier and healthier. I find I am a better mother and more open to listening to my children and attending to their needs.
2. What does self-expression mean to you and how do you do it in the world?
Self-expression to me means to say and do what I feel – I do it by writing what is inside me. Writing is exposing one's soul and meaningful writing comes from the deepest part of our psyche.
3. How does your self-expression impact the world—your family, your friends, your readers, and everyone else?
I think my readers enjoy hearing my views on subjects that are universal – infidelity, female friendships, relationships between mothers and daughters. I love visiting book clubs and hearing other women's experiences. I think starting a conversation about what is important to us is healthy and empowering.
And Introducing Heather Barbieri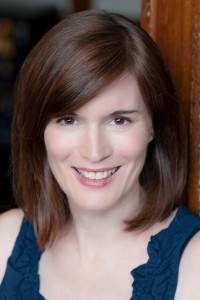 A child with an overly-active imagination, I was grounded for half my young life–for stunts involving, but not limited to, seaside cliffs, 40-foot tall trees, and construction sites.
Nights were made for reading, often until dawn, turning out the light when my parents came upstairs to bed, flicking it back on when I heard my dad's thunderous snores, never getting caught. A Wrinkle in Time, Jessamy, The Hobbit, Watership Down, The Wolves of Willoughby Chase, and The Witch of Blackbird Pond were favorites. My mother instilled a love of books in me. She and my grandmother didn't have much when they were growing up, but they taught me that a life surrounded by literature is rich indeed.
No wonder I became an English major. To earn a living, I did everything from driving a tour bus in Alaska to teaching piano lessons to eventually working as a journalist.
It wasn't until marrying and having children that I turned to my first love, fiction. Many rejection slips later, I published some short stories and won fellowships. Then, finally, in 2004, a miracle happened: my novel, Snow in July, was published by Soho Press; The Lace Makers of Glenmara (Harper), in 2009, and The Cottage at Glass Beach (Harper, 2012). The novels have been Indie Next, More, Parade, and Glamour Magazine Picks, a USA Today bestseller (Lace Makers) and a Booklist Top-10 Women's Fiction title for 2012-2013 (Cottage). I'm currently working on number four.
Writing, for me, has been and always will be a life-long apprenticeship–a way to make sense of the world, to connect with what makes us most human. My goal is deceptively simple: to write a good story, one that will keep you turning the pages long into the night, laughing, crying, and wondering what happens next.
Learn about The Cottage at Glass Beach from Harper, paperback release May 2013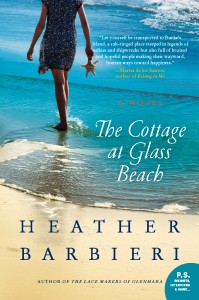 Heather Barbieri follows her acclaimed Gaelic-tinged drama The Lace Makers of Glenmara with the resonant tale of a woman who, in the wake of scandal, flees to a remote Maine island to reconnect with her past—and to come to terms with the childhood tragedy that has haunted her for a lifetime.
Set on the rugged New England coast, Barbieri's The Cottage at Glass Beach strikes the perfect balance between high lit and mainstream women's fiction, infusing a potent and unforgettable love story with unforgettable characters that will remain with you long after the final chapter. Richly evocative, Barbieri's narrative of intimacy, struggle, and redemption will call out to readers of Joanne Harris, Alice Hoffman, and other modern masters of drama.
I asked Heather three questions about our giveaway's theme topic, self-expression:
Is self-expression an important part of your life today, why or why not?
Absolutely—writing is a part of me, something I'm driven to do, as essential as breathing—I'm happier and feel more alive when I do it. But there's so much to explore and learn—in my case as an avid gardener, yoga practitioner (some day I'll master a full bridge pose), aspiring jewelry artist (metalsmithing tests one's patience), dancer (always new steps to learn), and tres mal French speaker—there's so much out there, waiting to be discovered, in ourselves and in the world, isn't there? So much to laugh over and learn from each misstep, and joy to be found on the journey.
What does self-expression mean to you and how do you do it in the world?
I look at it not so much as self-expression as expression itself, focusing not on the individual, but connecting to what makes us human. In the case of writing, I strive to create add a story to our vast collective library, one that will hopefully resonate with readers, that will begin a conversation, and open a window into our shared experiences, on and off the page.
How does your self-expression impact the world—your family, your friends, your readers, and everyone else?
I think it's important to challenge ourselves, to live our best life—to constantly be learning and growing. One of the best ways to do that, for me, is to set fear aside (boy, is it hard sometimes!) and put ourselves out there, creating, respectfully sharing our unique points of view—inspiring each other, reaching out, whatever it is we're moved to do. It's better to try and fail then to never try at all.
And Now, Your Turn…
You remember how this works right?
Please read the complete rules at least once!
I ask you a question.
You answer in the comments for your chance to win a book each day.
Please just respond once, even if you make a typo.

Answer in the comments in 50-200 words (no less and no more to qualify to win one of today's books).
Who do you genuinely admire who is still alive? And who do you admire who is no longer with us?

Ready, set, comment! I will hold the drawing tomorrow and post the results here in my blog.
Thanks for participating in the Writer Mama Every-Day-In-May Book Giveaway!
And thanks for spreading the word. We will be giving away great books by wonderful women authors all month.
View the complete list of authors and books.
View the giveaway Pinterest board.
Like this post? Subscribe to my Feed!