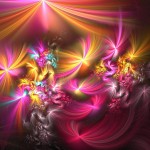 You are cordially invited to stop by this blog on Friday, May 14th to bask in the words of writer mamas and author mamas as we share our proudest writing moments.
This is also the re-release day of Author Mama, How I Became A Published Author & How You Can Too. The newly updated Alpha version of the e-book will be available starting Friday and will be automatically shipped to those her purchased it through May 10th. (If you don't yet have a copy, you are welcome to pre-order here.)
I don't think I can put into words how excited I am to celebrate with all forty women who were kind enough to write about their proudest writing career moments.
I'd like to invite all writer mamas, author mamas, and any writers who are in need of some inspiration. We are going to have more than our fair share around here on Friday. I hope you will come and bring your friends!
Look forward to seeing you here then.
Like this post? Subscribe to my Feed!