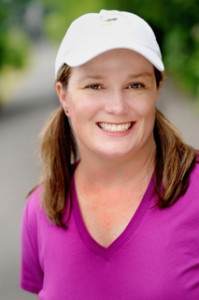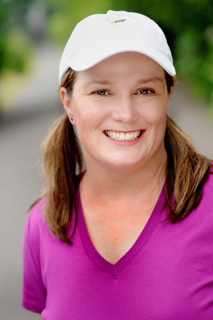 After attending the Writer's Digest Conference in New York last weekend, I discovered I am not the only one who feels this way about writing careers right now.
Why is this the best time ever to be a writer?
Because writers have increased choices for how to publish. Because we have increased choices of how and where to seek assistance. Because we have so many easy, inexpensive career-building tools at our fingertips. And because it has never been easier to locate and make the most of everything we need to succeed in the short run and the long run.
What's missing from this success equation?
Discipline. Focus. Clarity.
Basically, if you don't have these things, you're sunk. Just as so many options offer us more, more, more, these same choices can bog us down, make our head's spin, and turn us into formula-following sheep because it's easier than thinking for ourselves.
Your writing career comes THROUGH your writing. This means writing goes at the center of your career. Not anything else. Please don't ever forget this.
As a writing career coach, I recognize the burden of responsibility that comes with the times, especially for writers who have not yet found their writing and publishing momentum. And, of course, that's why I spent two years writing The Writer's Workout. (Learn more)
I wanted to start a writing revolution. I wanted all writers to have a shot at the opportunities that are available to writers today, not just veteran writers.
Of course, I can't leave veteran writers out. There are plenty of tips for veteran writers in TWW for focusing and streamlining your writing career so you can better navigate the new gig economy, as well.
If you are new around here, welcome! There truly has never been a better (and perhaps more challenging) time to be a writer. But we're up for the challenge, right?
We know how to ground, center, and focus our attention to succeed.
For those of you who attended the Writer's Digest Conference, if you turn to page 190 of The Writer's Workout, you'll find some helpful suggestions for grounding and centering all that you learned at the conference. Any writer can use this tool on any given day to ground and center their attention and start making solid career-building strides.
Thanks for coming by. I'm glad you are here but I don't want to be your new guru. I just want to offer you helpful resources so you can pick and choose what's best for you and your creative confidence and go along your merry writing way.
If you live in Portland, Oregon and you would like to hear more about why there has never been a better time to be a writer, I hope you will join us this weekend at the Making It In Tough & Changing Times Mini-Conference. Not too many spaces left though! Contact jessicapage at spiritone dot com for more info or visit Jessica's website.
Like this post? Subscribe to my Feed!