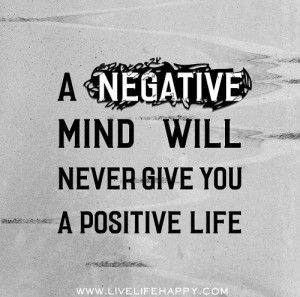 I think these are helpful principles for writers.
Amy Morin is a licensed clinical social worker and psychotherapist from Lincoln, Maine. She came up with these "13 Things Mentally Strong People DON'T Do" (emphasis mine) and her ideas have recently been picked up and adapted by major media outlets including Forbes.com.
Amy elaborated on the ideas in a poster in her post here on Lifehack.org.
And then a columnist for Forbes, Cheryl Conner, came upon her ideas and reslanted them for entrepreneurs here.
For those of you take other people's ideas and build upon them, this is a stellar example of how to do it properly in a way that is win-win-win for all involved, including for the reader, who then has no problem tracing the origin of the ideas back to the author.
After all, if we refer to number nine on the list, mentally strong people "don't resent other people's success," which means giving appropriate credit, where appropriate credit is due.
Cheryl Conner gave Amy Morin appropriate credit and therefore they both win. This is how Amy's name went from somewhat know to internationally know seemingly overnight.
And, writers, remember what I always say about "seemingly overnight." Just because it seems like Amy became an instant overnight success, do not be fooled. This acclaim is coming after many years of consistent and devoted work.
And this is a good reminder to all of us who are busy with our consistent and devoted work to get back to it and resist the temptation looking for shortcuts to success.
Good publicity comes to those, like Amy and Cheryl, who do good work and build solid platforms.
I hope you find Amy's ideas on mental strength helpful to your own writing career.
And I hope you find Amy's media success inspiring in building your platform.
And may we all encounter more journalists like Cheryl Conner. Amen.
Christina Katz is the author Get Known Before The Book Deal, Discover Your Platform Potential, and the course, Discover Your Specialty & Launch Your Platform. Nine months out of the year, she offers a 25-day platform workout for writers called Platform Bingo, which is available in three levels that writers can fit into their busy schedules any time.
Like this post? Subscribe to my Feed!