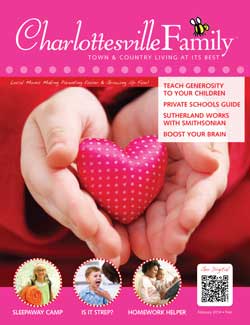 I adore writing for regional publications. I especially enjoy sharing things I've learned with other parents who read regional parenting magazines around North America.
Writers I have trained to write for these types of publications have gone on to write for online and national publications. They have also gone on to write e-books and traditionally published books.
I've written hundreds of articles at this point, but I still love writing articles for regional parenting publications because it grounds and centers me in my current identity. I'm a wife and mother, and other wives and mothers like me read these publications. I am so grateful to be able to connect to like-minded others through these publications.
Here's a roundup of some of my recent articles:
To The Moon & Back: 10 Love Lessons For The Whole Family
A Heart-Shaped Box Of Classic Romantic Movies
Writing Thank You Notes: How To Teach Life-Long Graciousness
How To Tackle Tough Topics With Your Kids
Contagious Compassion: Let Your Kids Catch You Being Generous
Save Time, Money, Even Sanity — Hosting A Sleepover Party
For The Love Of Learning: Four Ways To Teach Your Child To Enjoy School
I have yet to meet a mom who does not have a lot to offer the world with her words.
If you don't feel this way, I would love to work with you to help you discover how to express yourself in ways that inspire, inform, and educate others.
Interested in learning about how to start writing articles from home? Check out my e-book, Write For Regional Parenting Publications For Fun & Profit, which is the perfect companion to my book, Writer Mama, How To Raise A Writing Career Alongside Your Kids. I also create contexts in which I help others achieve writing career success. Check out my writing classes and writing challenges and platform challenges.
Keep in touch! Follow me on Twitter, Instagram, and Pinterest.
Subscribe to this blog and sign up for The Prosperous Writer e-zine.

Like this post? Subscribe to my Feed!