I enjoyed meeting April L. Hamilton at the Writer's Digest Conference in New York in 2009. Our daughters are about the same age. Her self-published The Indie Author Guide is now published by Writer's Digest. Please help me welcome April.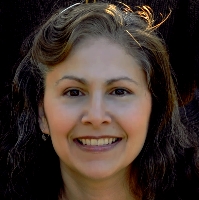 April L. Hamilton is an author, author services provider, blogger, Technorati BlogCritic, leading advocate and speaker for the indie author movement, and founder and Editor in Chief of Publetariat, the premier online news hub and community for indie authors and small imprints. April is also on the Board of Directors for the Association of Independent Authors. In 2009, she launched Publetariat Vault University, an online educational program offering lessons in Self-Publishing and Author Platform/Book Promotion. Her popular self-published reference book, The IndieAuthor Guide: Self-Publishing Strategies Anyone Can Use, has been released by Writer's Digest Books in a revised and updated edition and is currently available from booksellers everywhere in both print and e-book formats. Learn more about April at http://www.aprillhamilton.com/.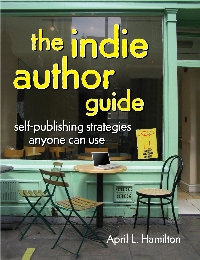 In The Indie Author Guide, April provides plain English, step-by-step directions to self-publishers, with plenty of illustrations, charts, and even a companion website. Everything from manuscript formatting for print and e-book publication, designing your own book cover, hiring and working with freelancers, selecting a print service provider, and even author platform and book promotion for all budget levels is covered in this exhaustive volume, plus much more.
1. How has writing (either just the act of writing or writing this book or both) impacted your self-confidence?
The Indie Author Guide truly marks a turning point in my life. It set me on the path to becoming an evangelist for self-publishing, which spurred me to launch Publetariat and commit myself to a career in the publishing field. Not all that long ago I felt like so many writers do: on the outside, looking in at the publishing world. Now I'm helping others walk right past the velvet ropes and gatekeepers to become authors on their own terms. I'm lucky enough to be doing work I feel is very important, and which I also happen to enjoy.
2. What are three words that describe your creative book-writing process?
When I'm writing fiction, it's all about character, circumstance and motivation. My fiction usually begins with a clearly defined character and a set of unusual or trying circumstances. From there I more or less let the story unfold naturally based on that character's prime motivation. It all comes down to deciding what the character would do next, each step of the way. If the character's number one priority in life is to be respected, he or she will react to a given set of circumstances differently than a character whose prime motivation is to be loved, or to amass wealth, for example.
3. What good has your book created in the world?
I get emails, tweets and Facebook messages almost daily from authors who've found some bit of help, guidance or motivation in my book or on one of my sites. I'm just one among many who've spearheaded this new "indie author" movement, and I certainly wouldn't try to take all the credit for it. But it feels really good to know I'm a part of it, and that I'm giving others the tools they need to make their dreams of authorship come true.
• • •
Last time I asked a question about self-publishing, it was about whether or not you would consider it. This time, let's pretend you are considering it at some point in your career and it's not so much about what you'll self-publish as what you won't self-publish. Give us an idea of what you will self-publish, what you won't self-publish, and why.
Answer in the comments in 50-200 words (no less and no more to qualify to win one of today's books). Please read the complete rules at least once!
Thanks for participating in the Writer Mama Every-Day-In-May Book Giveaway! Thanks for spreading the word!
Like this post? Subscribe to my Feed!