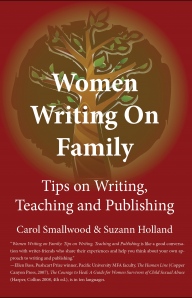 And the winner of Women Writing on Family with an essay by Lela Davidson is…
MLTCG!
She was chosen by Random Number Generator.
MLTCG's response was:
I love writing when I'm actually doing it, though I'm not as in love with editing. Writing about my family makes it more challenging in some ways and easier in others. This is subject matter I know well.  I feel caught at times between what will create a better book and what could hurt one of my family members if they rightly or mistakenly read themselves into a character. I try to be creative in these areas and still get the point across. I have to be cautious that I don't let this bog me down.
Congratulations, MLTCG!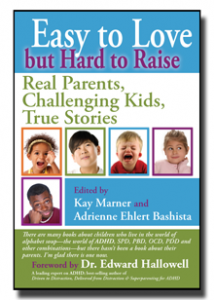 And the winner of Easy to Love but Hard to Raise with an essay by Lorraine Wilde is…
Poppyherrin!
She was chosen by Random Number Generator.
Poppyherrin's response was:
I love writing, but often neglect it, and I know I shouldn't. Writing about my family is easy, but sharing that writing is difficult because the truth can hurt.  For example, I could write pages upon pages about my divorce, but I'm not willing to share this just yet in order to protect my young daughter.  So, I write to my heart's content, but keep the potentially harmful work to myself (for now anyway).
Congratulations, Poppyherrin!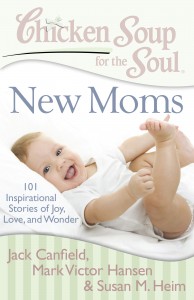 And the winner of Chicken Soup for the Soul for New Moms with an essay by Cara Holman is…
Lisa S!
She was chosen by Random Number Generator.
Lisa S's response was:
Yes, I often feel like my writing career is just beginning to form and is in its infancy. It is really easy to love, everything about it is easy to love but raising it is difficult and will continue to be a challenge. But I'm up for the challenge because of the love. I haven't really written about my family so it doesn't really make it any more or less challenging. But maybe that's why I haven't written about my family yet, because I know it will be difficult and I'm not quite ready for that challenge just yet.
Congratulations, Lisa S!
If you missed the drawing for these three anthologies, you can read all about them here.
Important, winners: I need you to send me an e-mail with your mailing address so that I can send it on to the author and she can send you your signed book! Please include a phone number, as well.
Please send your address in an e-mail to "christina at christina katz dot com."
Please put "Book Winner" in the subject line.
And thank you for supporting the giveaway and my work!
Thanks for participating. This is just day 26 of The Writer Mama Every Day In May Book Giveaway. We have 5 more days and winners to go! I hope you will spread the word.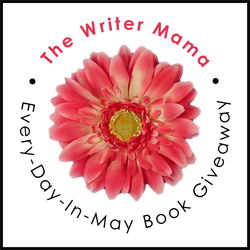 Like this post? Subscribe to my Feed!