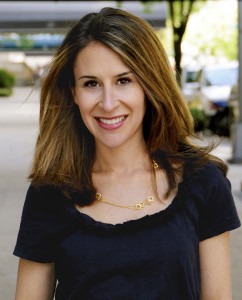 I am so glad that Allison Winn Scotch could join us for our final week with her brand new book, The Song Remains the Same.
This is Allison's fourth novel since her first novel, The Department of Lost and Found came out in 2008. Prior to then, she freelanced for seven years.
I always appreciate Allison's sense of humor, honesty, and how much she gives back to other writers who are coming up the ranks. Please help me welcome her!
About Allison Winn Scotch
Allison Winn Scotch is the bestselling author of The One That I Want, Time of My Life , and The Department of Lost and Found. Prior to delving into fiction, she was a frequent contributor to numerous magazines and websites including Cooking Light, Men's Health, Fitness, Glamour, and Redbook. She lives in New York with her family and their dog. For more, go to allisonwinn.com or follow her on Twitter at @aswinn.
About The Song Remains The Same
From the New York Times-bestselling author comes a novel that asks the question, who are we without our memories?  And how much of our future is defined by our past?
One of only two survivors of a plane crash, Nell Slattery wakes in the hospital with no memory of the crash – or who she is, or was. Now she must piece together both body and mind — with the help of family and friends who have their own agendas.  She filters through photos, art, music and stories, hoping something will jog her memory, and soon – in tiny bits and pieces – Nell starts remembering…
It isn't long before she learns to question the stories presented by her mother, her sister and business partner, and her husband.  In the end she will learn that forgiving betrayals small and large will be the only true path to healing herself — and to finding happiness.
The Very Short Interview
When did you know for sure that you were a writer and that writing would be a major energy focus in your life?
If we're talking strictly professionally, then I'd say when I was 28. I'd putzed around in a bunch of other careers, all of which eventually led me to magazine writing. Through a long-series of fortuitous events and coincidences (and hard work), I landed a gig to ghost-write a book at 28. The pay was awful (and the experience wasn't much better), but it did help me sort of sink in and plant my roots and say, "Hey, maybe there is something here." From there, I sold my first major magazine piece, and I guess that solidified it. I still worked my tush off for many years (I still do work my tush off, actually) to establish myself and my reputation in the magazine world, but I suppose that the book and that feature were the pivotal moments. Eventually, I wanted to stretch myself, and I started writing fiction. I definitely never believed that fiction would be the crux of my career until, probably, my second book sold.
Who has always been behind your writing career and who helped pull you up the ladder of success?
Well, obviously my husband has always been supportive, and my parents raised me to have the type of confidence that you need to succeed among a lot of rejection. Also, my agent is my true advocate and friend: we've worked together since my very first book, and she has lobbied on my behalf more times than I can count. But honestly, I rely a lot on myself, which isn't meant to sound narcissistic, only to say that when the going gets tough in this career – and it will inevitably get tough – you have to be able to dig deep and figure out how to not let yourself down.
What is the most frequent comment you hear about your book (or books) from readers? Tell us a little story about the response to your work.
Oh gosh. That's a hard question. I guess I do get a lot of emails from women who thank me for writing books that reflect their own lives or that resonate with their own feelings. And that truly is the most gratifying part of being a writer: to know that you put something down on paper, and that it's helping someone make her own way in the world. With Time of My Life, for example, I got/get a lot of emails from women who always wondered about their "what ifs," such that it took emphasis away from their marriages or their current happiness. A lot of them wrote to say that the book helped shift their perspective. And that, well, that's just humbling and amazing. But I get it too: I'm a reader as well, and there's nothing better than learning about yourself when you're deep into the pages of a book.
And Now, Your Turn
Now it's your turn. You remember how this works right?
I ask you a question. You answer in the comments for your chance to win a book each day.
Please just respond once, even if you make a typo.

Answer in the comments in 50-200 words (no less and no more to qualify to win one of today's books). Please read the complete rules at least once!
Thanks for participating in the Writer Mama Every-Day-In-May Book Giveaway! I hope to see you here every day this month. Bring your friends!
In a recent interview about her new book with Emily Griffin, Allison Winn Scotch says that she is "deathly afraid of plane crashes."
What are you deathly afraid of and could you write about it?
Have you ever tried? Why or why not?
After thinking it over and writing this comment, what do you think? Do you dare write about it?

Ready, set, comment!
Like this post? Subscribe to my Feed!