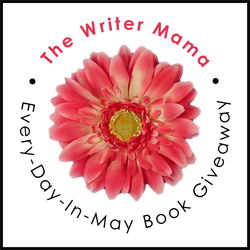 Oh-oh, we've got some familiar names winning books this time around! 🙂
And you know how they win? They commented.
On the other hand, I had to bypass some of the comments for being under 50 words. Yo, mamas, please read Da Rules! I hate to take your book away from you for persnickety stuff. Don't make me, please!
And the three winners of the following books are…
Winner: Chicken Soup for the Soul: Thanks Mom with an essay by Judy M. Miller:
Rdschneiter!
Winner: Chicken Soup for the Soul: My Dog's Life with an essay by Samantha Ducloux Waltz:
Cindy Hudson!
Winner: Just Moms: Conveying Justice In An Unjust World with an essay by Emily Chadwick Baker:
MaribethPGraham!
Congratulations!
Samantha was reading her Diary of a Wimpy Kid books, so I did not call her in to help me this time. I gave them to her as rewards for completing all her weekly homework assignments.
Winners, I need you to send me an e-mail with your mailing address so that I can send it on to our contributors and they can send you your signed books!
Please send your address in an e-mail to "katz christina at comcast dot net."
Everyone CAN comment on this post and the Day 3 post, too. Have fun!
Like this post? Subscribe to my Feed!