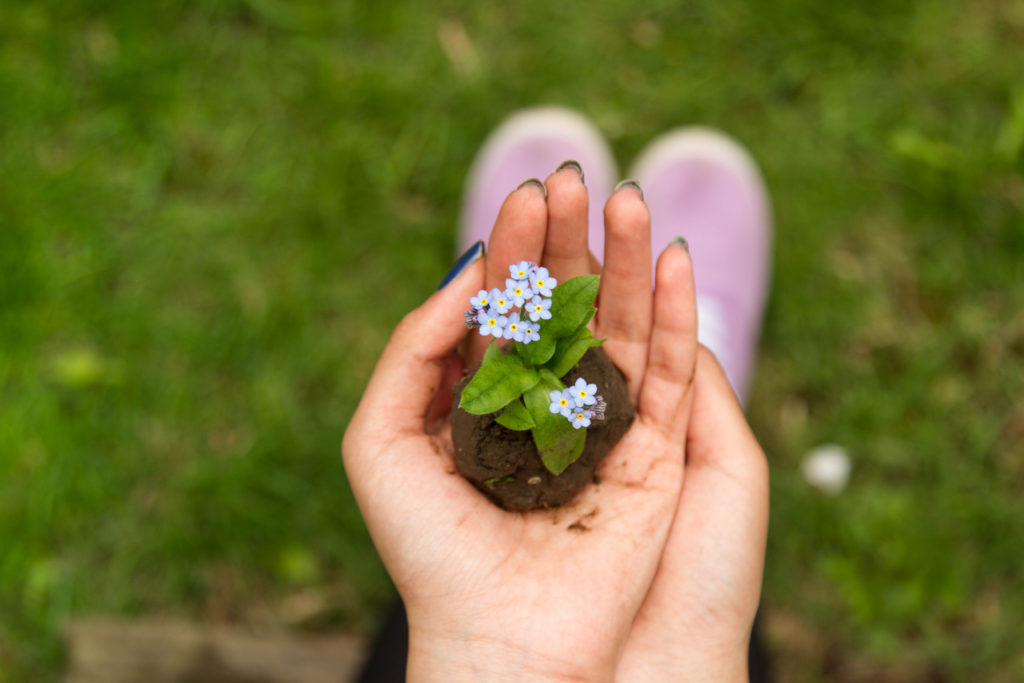 How many of you have read The Secret Garden (LINK) by Frances Hodgson Burnett or watched the 1993 film with Maggie Smith (LINK)?
I had an epiphany after watching the movie with Samantha over spring break.
The premise of the story is so simple, and yet so profound. Here's a summary from Amazon:
Mary Lennox is sent from an India as an orphan to live at Misselthwaite Manor. She arrives as a sour-faced, sickly and ill-tempered little madam but becomes friends with local lad Dickon and her poorly cousin Colin. In their restoration of a secret garden all their lives are changed for the better.
This story conveys so much of how I feel about the healing power not only of gardening, but also of having a special place reserved just for you where you make your personal magic happen.
This is a story about the ways children, who are in touch with their natural instincts, can assist each other in finding wholeness in the simplest of ways. Once that wholeness is found then greater healing opportunities present themselves, for example with other people.
Seeing this film and noticing how deeply it touched me cemented my desire to offer an online course that could act like a secret garden for participants. I loved this idea, once I had it, but was not sure what form the course would take.
Well, fast-forward a few weeks and I have a plan for the course, and now I am looking for Beta Users to work with me in co-creating the course in exchange for a steep discount.
The course launches on Mother's Day Wednesday, May 17th, making it the perfect gift for creative moms, and the cost for Beta Users is only $49.
On Thursday, May 18th, the price of the course will go up to $99.
If you are interested and would like to learn more, click here to be taken to a full description of the course with registration button.
If you are already a subscriber to The Prosperous Creative, all the information is already in your inbox. If you are not yet a subscriber, don't miss this opportunity to receive regular inspiration and offerings from me, not to mention a free gift.
Click here to subscribe The Prosperous Creative.
So much inspiration, so much time! Please subscribe to the Create, Share, Prosper blog and sign up for The Prosperous Creative ezine for exclusive discounts you won't find elsewhere. Click on the Enter School tab above to put your creativity to prosperous use right now. Like words? Check out my Etsy shop. And you haven't seen anything, if you haven't seen all the helpful offerings in my online shop. Thanks for reading and thanks for sharing this post with fellow creatives!
Save
Save
Save
Save
Save
Save
Save
Like this post? Subscribe to my Feed!