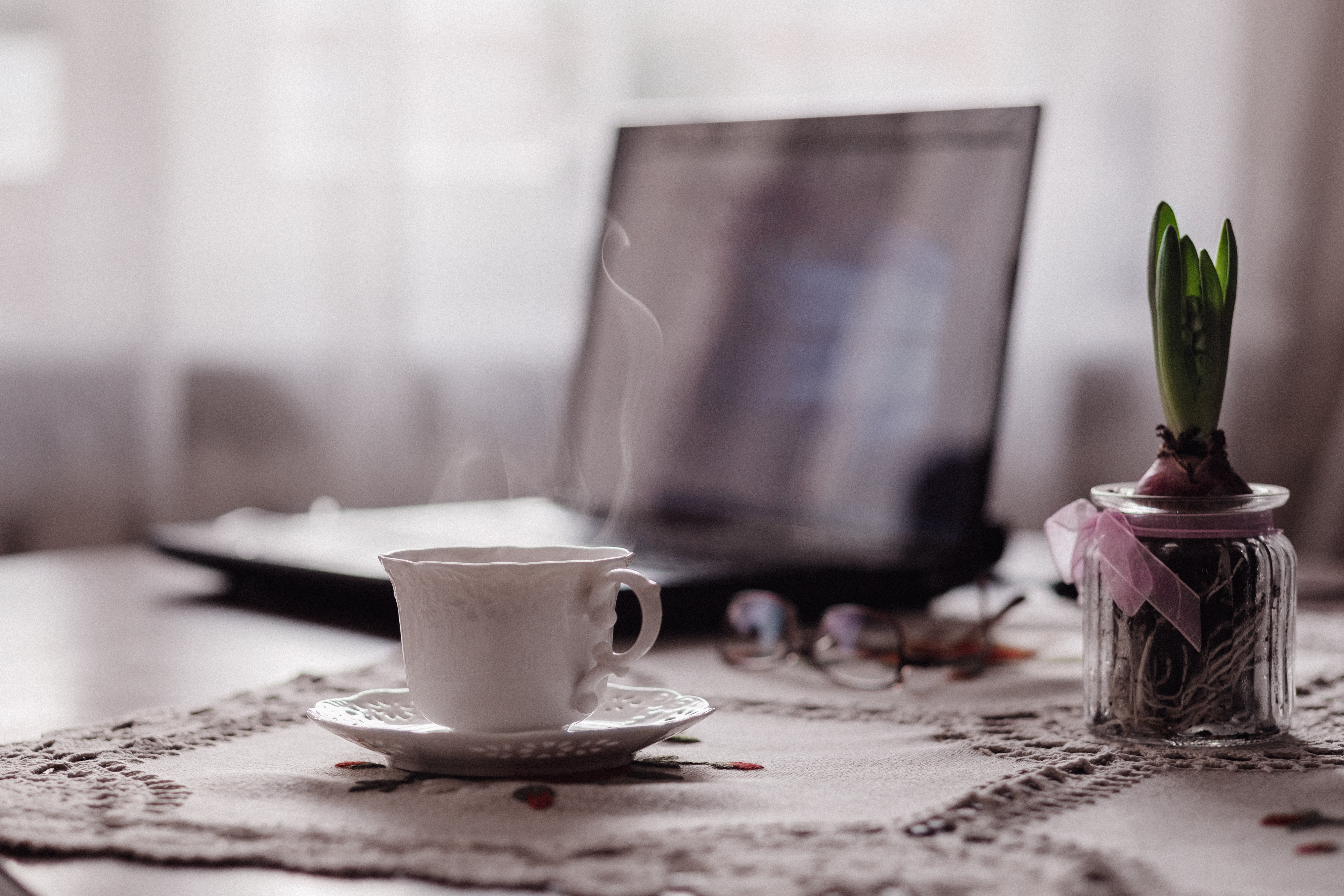 The holidays are a time to gather with those you love, exchange gifts, and tap into a joy that seems to hang in the air.
I hope you won't let this holiday season be any different. And, if you are surrounded by contention of any kind, I hope you will let it go, pull your energy inward, and remember that holiness happens when you feel relaxed and whole.
Naturally, tumultuous times can take us out of ourselves. And although, it's not a bad idea to reach out to others from time to time, this is a time of year when we are all called within, no matter what is going on in the outside world.
Trying to maintain a frenetic pace–a slew of parties, travels to far-away gatherings, and the hustle and bustle of this season–is in opposition to the sacred energy of the holiday season. So it's up to us to keep our balance by making happy, healthy choices, whatever that means to us.
I hope you can use the holidays to ground and center yourself in your creative endeavors. Everything I do and everything I have created are geared towards helping writers thrive despite the moans and groans of the outside world.
We may as well acknowledge that being a writer in a hyper-social world is challenging. And yet, this is a challenge we can meet. You can develop the focus and concentration of a master whether you are a novice, an intermediate or a veteran. Once you develop the ability to focus and concentrate, can you write your way through chaotic times.
So, these are our chaotic times. Let's write our way through them!
These are my heartfelt holiday gifts for you. I hope you will add them to your personal wish lists.
Online Courses
My online school is a safe, promotion-free space where you concentrate on growing your skills. No wonder it is so popular among those who are serious about learning! My online courses can be taken at your own pace and the low prices won't put too big of a dent in your wallet.
Course Directory in Creative Confidence Courses With Christina Katz
Ebooks
My ebooks help you accomplish practical and crucial tasks, such as self-care, self-awareness, increased creativity, and writing for publication:
Write For Regional Parenting Magazines For Fun & Profit Learn More
Permission Granted: 45 Reasons To Micro-publish Learn More
Writing Prompts For Winter Stories Learn More
Writing Prompts For Autumn Stories Learn More
Writing Prompts For Summer Stories Learn More
Writing Prompts For Spring Stories Learn More
Creative Knowing, 50 Self-reflection Questions For Women Learn More
The Art of Making Time for Yourself, A Collection of Advice For Moms Learn More
Inspirational Posters & Prints
My Etsy shop, Words, Glorious Words! does a steady business lifting people up, when they need a little boost. If you need help believing in the power of your self-expression, I hope you will browse my offerings, which I created with the help of my multi-talented husband, Jason Katz.
Whether you purchase gifts from me this holiday season or not, always remember: you are the gift. Your work is to get what is coming through you, out into the world, so you can share it.
Happy holidays, everyone!
I am a veteran journalist, author and coach with over a decade and a half of experience and a wealth of techniques to share. I am focused on making the world a saner, more expressive place. I help folks become more creative for personal enjoyment, professional development and transformational growth. Whether you are a professional creative or hope to become one some day, I can help you embrace your personal strengths, explore your creative possibilities, and evolve incrementally into your most inspiring self. If you are ready to achieve creative consistency in your life and career, email me about monthly coaching calls. To learn more about increasing your creative confidence, please check out my online school. Stay tuned for ways to save money by becoming a Beta User for my next new course by subscribing to The Prosperous Creative. And don't forget to get these blog posts delivered to your inbox, so you never miss a post. If you appreciate my work—school, products, blog and social media posts—you are welcome to make a contribution of any size at any time. Thank you for your support!
Photo by freestocks.org on Unsplash
Save
Save
Save
Save
Like this post? Subscribe to my Feed!