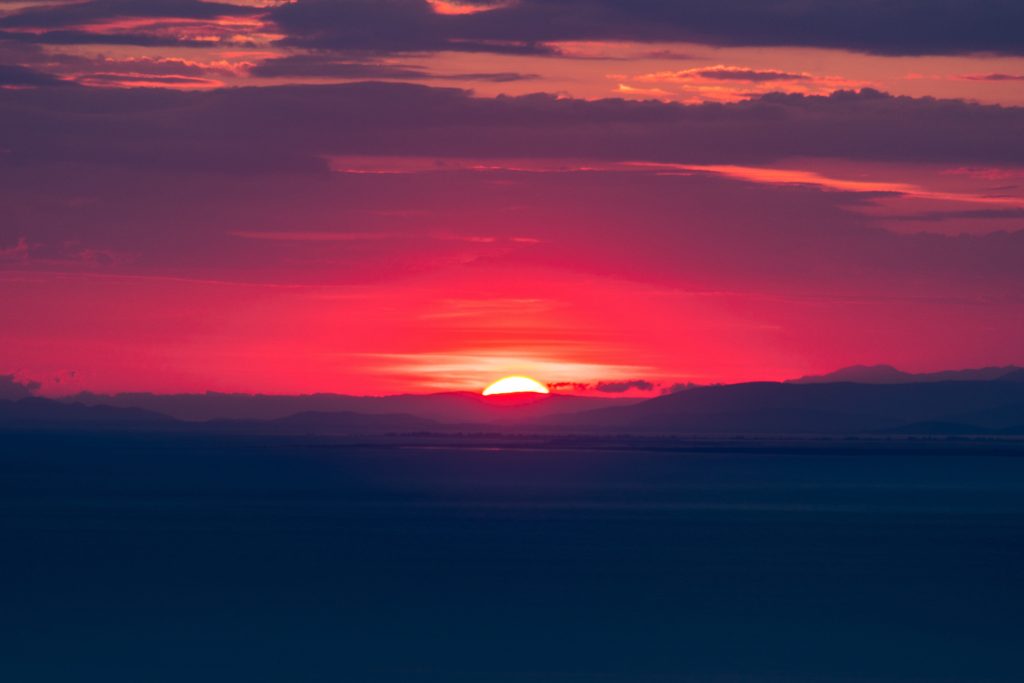 A random list of things I appreciated this month…
Sending Samantha to dance for a week of half-days at Northwest Dance Project. They challenged her and she relished the opportunity to dance regularly. Check them out.
Finally watching Wonder Woman. A little sorry I didn't see it in theaters. But ultimately feeling like the timing was perfect. Did you see it?
Launching an accountability group that has everything to do with self-discovery and nothing to do with professionalism. Because we don't have enough places in this world to just show up and express who we are. Learn more.
Finding this quote: "I am not afraid of my truth anymore and I will not omit pieces of myself to make you more comfortable," by Alex Elle. She seems cool. Here's a link to her blog.
Hanging out with my little fam' for an extended period of time over winter break without too many distractions or obligations. Always a blessing!
Reading this GQ article by Michael Chabon about what happens when we really try to understand our kids and get behind what makes them tick. It makes me wonder how many amazing kids there are in the world, just waiting for their dreams to be nurtured. Here's an excerpt: "Abe was just a kid who loved clothes. He loved talking about them, looking at them, and wearing them, and when it came to men's clothing, in particular the hipper precincts of streetwear, he knew his shit." [Hat tip to Austin Kleon. I always find something I really like in his weekly sharing, which prompted me to start this occasional sharing of my own.]
A passage from Rob Brezney's newsletter on what Jesus stood for. And this quote from Carl Jung that Brezney shared, which I will never forget: "The whole point of Jesus's life was not that we should become exactly like him, but that we should become ourselves in the same way he became himself. Jesus was not the great exception but the great example." Get Rob's weekly horoscope and newsletter here for the New Year. Guaranteed to make you think fresh thoughts.
The moment I realized that it was time to get a new We'Moon calendar for 2018 and cut up the old one for my collage materials stash. Done and done.
Watching the totally fluffy Pitch Perfect 3 on an impromptu date with my husband and having a couple of laughs, even though it did not get good reviews and is way too short. Thankfully we'll always have the original.
Falling in love with the Internet again, because I have reprogrammed it to make me happy. This cuts down significantly on mindless time spent on Facebook and increases the visual inspiration quotient to be gleaned from Instagram times ten.
Speaking of…I often read my favorite Stampington magazines and then look folks up who inspire me. I was reading about Sharon Sowell, an amazing paper cutting artist and I have been chatting with her over email and Instagram. See what I mean about loving the Internet?
Giving and receiving presents! In case you did not know, I am a Sagittarius, which means I am all about the presents no matter what the minimalists say. I gave and received so many wonderful presents, and now that Christmas is packed up and put away (early), and I am raring to start 2018.
I still maintain an Advanced Dream Team of writers for both articles and essays. We had a fun Secret Santa exchange for the third year in a row. Really proud of my writing accomplishments this year and humbled to participate in theirs. On to 2018!
The soundtrack from The Greatest Showman. If you saw it, I bet you are totally with me. If you didn't, I recommend it. The movie is pure fiction; but the soundtrack is pure perfection!
Winter is the perfect time to stream British shows. We devoured The Crown, season two. We're eagerly awaiting season seven of Call The Midwife. Earlier this year, we enjoyed three seasons of Grantchester. And we are still looking forward to Victoria, season two.
Composting is fun. Who knew? Never had a composter that worked well until this year. Got this one in May and it breaks down everything I put into it like a champ. Plus two chambers really are better than one because I can fill one and move on to the next and the first is ready in about eight months. Amazon won't let me link to it directly, so click here and then scroll down until you find: "Good Ideas CW-2X Compost Wizard Dueling Tumbler." We got the smaller size, and I'm going to order another one, so I can have four barrels going at once. If your family is larger than three, you may want the larger size.
Ringing in the New Year is awesome but my dog never enjoys the nearby fireworks. That's why I am so grateful for the Thundershirt for dog anxiety. We wait until he starts barking and then we put on his Thundershirt, turn on some jazz music and leave the oven fan running to create extra white noise. The combination soothes him so he can sleep no matter how loud the fireworks.
Best holiday gifts I gave? Besides the dance workshop we got for Samantha, I'm going to go with Spirograph, because we get to share a childhood toy with Samantha. Best holiday gift I got? Too many to mention. Let's go with my "Smash The Patriarchy" coffee mugs. I got two and I love them both. Oh, and this book, Floret Farm's Cut Flower Garden; Grow, Harvest & Arrange Stunning Seasonal Blooms by Erin Benzakein and Julie Chai with photography by Michele M. Wait.
Clearly December has been an awesome month. It is also my birthday month, which means I got even more presents (new ring from the Sundance store, 10 annual magazine subscriptions for $30, and more!).
Well, 2017, I feel feted, sated, celebrated, and I'm ready for 2018. So bring it on!
I'll be right here, enjoying life and sharing the best experiences I have with you. Happy New Year!
I am a veteran journalist, author and coach with over a decade and a half of experience and a wealth of techniques to share. I am focused on making the world a saner, more expressive place. I help folks become more creative for personal enjoyment, professional development and transformational growth. Whether you are a professional creative or hope to become one some day, I can help you embrace your personal strengths, explore your creative possibilities, and evolve incrementally into your most inspiring self. If you are ready to achieve creative consistency in your life and career, email me about monthly coaching calls. To learn more about increasing your creative confidence, please check out my online school. Stay tuned for ways to save money by becoming a Beta User for my next new course by subscribing to The Prosperous Creative. And don't forget to get these blog posts delivered to your inbox, so you never miss a post. If you appreciate my work—school, products, blog and social media posts—you are welcome to make a contribution of any size at any time. Thank you for your support!
~ Photo by Jason Blackeye on Unsplash
Like this post? Subscribe to my Feed!