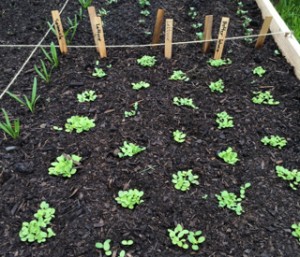 Nothing inspires me more than working with writers and watching their potential turning into accomplishments. I have been teaching writers since 2001 and I never tire of it.
On any given day, good things happen for my students and for myself.
One writer receives a touching message from a reader about the positive impact of something she wrote.
Another writer breaks into a national parenting publication she has long admired.
I recover a late payment from a publication because I don't believe in not getting paid for my work, which is why I always get paid.
A Dream Team member finds her writing and publication rhythm after only her second season of participation.
Another writer is reminded that she is allowed to enjoy writing and love her career even if it is work.
Another writer discovers that trying a new essay form can unlock the perfect telling for a story that needed to be told.
A freelancer finds that my article challenge gives her ample ideas for new articles she can write and submit.
An novelist gets her chapters drafted using my 21 Moments challenge.
An emerging author updates her platform and crafts a more compelling bio after taking my Platform Bingo challenge.
Here at my online writing and publishing studio, there are always classes, dream teams, and month-long challenges going on year-round to suit suit writers of every stripe.
I have offerings coming up for May and June to fit every budget and level of experience. Here's how you can work with me:
Classes Begin In The Middle Of May: Register Now To Participate
Writing & Publishing The Short Stuff: A Six-week Class

60 Ways To Flex Your Content & Prosper In Your Niche: A Six-week Class

Discover Your Specialty & Launch Your Platform: A Six-week Class

Challenges Begin May 1st at 12:05 am: Register Now To Participate
The Christina Katz Essay Writing Challenge
The Christina Katz Article Writing Challenge
The Christina Katz Grammar & Punctuation Challenge
The 21 Moments Writing Challenges, Rounds 1 – 5
Platform Bingo, Levels 1 – 3
The only times of year you won't find teaching and training is during the months of July and December.
I don't take those months off per se, but I use those times each year to regroup and plan.
If I didn't, I am not sure I would be able to keep up with myself. And I take a little time off too, of course.
I work hard so my students can get the kinds of results they want, and I work steadily on my own career at the same time.
If I have learned anything over the past 13 years, it's that success breeds success. If you want to be a solid success, learn from those who have solid success.
Hope to work with you in May!
{ 0 comments }