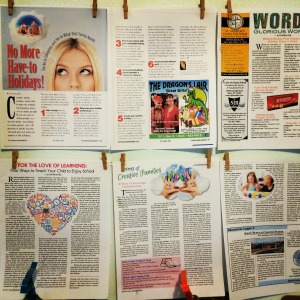 We've moved beyond Thanksgiving at this point in the year, but I hope gratitude has not worn out its welcome in your home office yet!
The best way to create reachable, satisfying goals for next year, is to sit for a moment in quiet gratitude for all that you have accomplished this year and all the years leading up to this year.
Can you feel that? It's a great feeling if you can tune in to it.
If you can't feel it, maybe you should wait on those goals for next year.
Because setting goals from a feeling of frustration or impatience is just about the worst way to approach goal-setting.
And don't be surprised if you don't get as much done as you like and don't enjoy as much as you'd hoped, if you start your year off from a negative state of mind.
I am feeling so grateful today for all that I have accomplished in 2014 thus far. I am humbled by all the awesome women I have worked with over the course of the year. And I have also been fortunate to serve so many editors whom I genuinely like and respect.
And you should have seen the 30-something new parenting articles I wrote this year. They were totally cool and I really enjoyed crafting them. I enjoyed it so much that this was the year that I started showcasing some of my creative approaches in Article Writing Challenge to benefit and inspire other freelancers. And I even noticed the inspired results in my some of my students who took the challenge.
I also created 12 new monthly columns for my fourth time around as a newsletter columnist for Willamette Writers.
I created four freelance writing challenges in total throughout the year. And I continued to offer some of my 21 Moments writing challenges part of the year. I created a new course on Udemy for the first time ever. It's called, Writer Platform Success: 24 Questions To Answer Before You Build Your Writing Platform Using The Platform Bingo Method. This course allows many more writers to work with me on their platforms at their own pace than ever before. I am so grateful for the convergence of hints that helped me notice and get started on Udemy. It's never too late to teach this old dog some new teaching tricks!
This year, I also taught five sessions of classes and two rounds of Dream Teams, which means that many of my students were repeatedly published and several of my students were able to create, polish and launch new books. Congratulations to…
There are a few more books launching in 2015, if you can believe it. And I am proud that all of my students' books make the world a better place.
I also started a new type of Dream Team, the Essay Writing Dream Team, which has been beyond fun and has produced excellent results, some of which have already been published.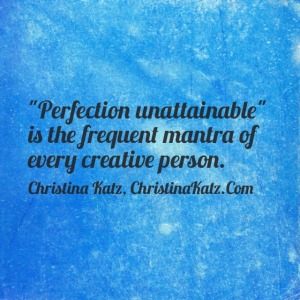 I also launched a new book this year, The Art Of Making Time For Yourself: A Collection Of Advice For Moms.
In addition, I launched a short workbook called Creative Knowing: 50 Self-reflection Questions For Women.
I discovered a handy quote-making app called Insta-quote and created dozens of quote badges, which I distributed through Instagram and other other social media outlets.
This year, I also recorded a conference call about Unlock Your Writer Platform Profits, which is available as an MP3 if you missed it.
I have some ongoing monthly writing career consult clients, whom I treasure dearly.
And last, but certainly not least, my husband Jason and I created an Etsy Store called Words, Glorious Words! We are so close to making our goal of creating 50 items in 2014. Only a few more to go over the holiday break…
I updated my annual list of movies about writing and the writing life, which now totals 292! Next stop 300, folks.
So that's my year in a nutshell.
You can probably tell that I was never lonely or bored.
In fact, I was always happy and prosperous.
The whole story is: I had an amazing 2014 and I can't wait to set my goals for 2015.
Join me in this process by rounding up what you accomplished in 2014 before you set your goals for 2015.
And before you commit a single idea for 2015 to paper, be sure to congratulate yourself for all that you have already done.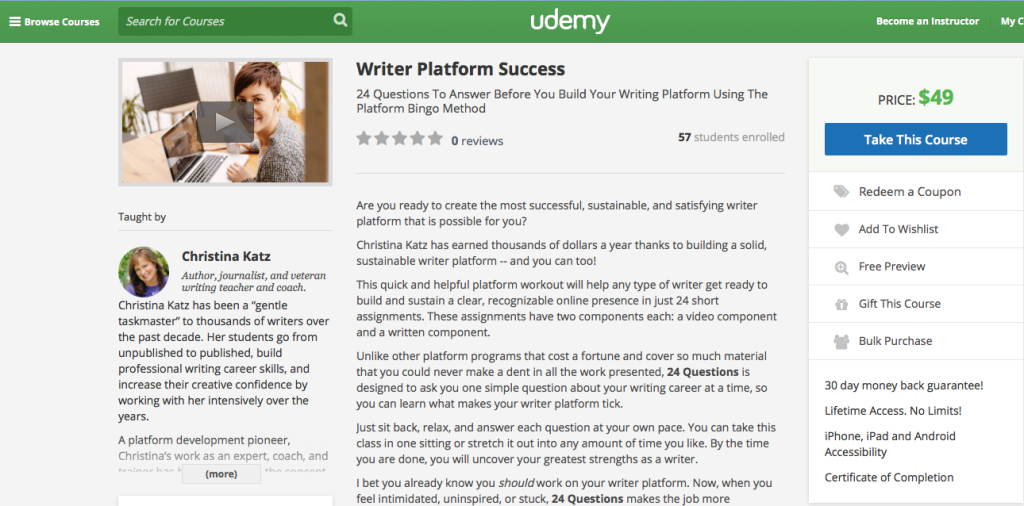 { 0 comments }