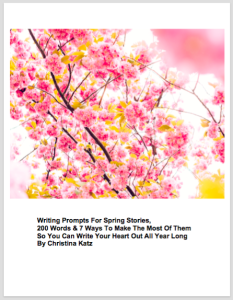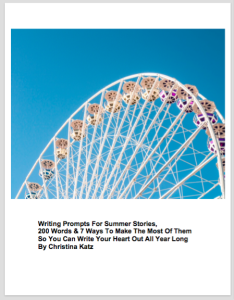 I am very pleased to announce the release of my fourth seasonal prompt ebook, Writing Prompts For Spring Stories.
To celebrate completing the series, and just in time for Valentine's Day, I'm offering all four ebooks as a bundle for only $24.99. That's better than half off the usual price for all four ebooks!
How long do you need to take advantage of this offer? How about until the end of the month? It's Leap Year, after all.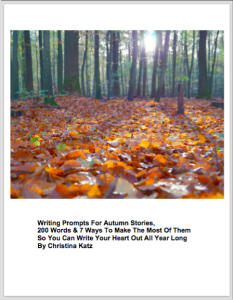 So now this is a Valentine's Day – Leap Year special: Half off when you purchase all four of my seasonal prompt ebooks. Two free for two holidays this month.
Thank you so much for your support. While I was working on the last ebook, I could not help but be reminded how much writing success has to do with maintaining a magical zone within ourselves where we feed and nurture our creative muscles until the next process begins to flow.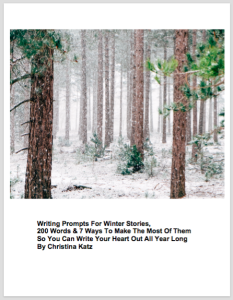 Wouldn't it be great if we could just stay in a steady state of creative flow all the time?
Well, these ebook will help you do that when you are the type of writer who has to jump around from season to season or get in the mindset of a season before it actually arrives.
I hope you enjoy these prompt books as much as I enjoyed creating them!
Seasonal writing is one of my favorite things to do. And I look forward to hearing what you discover and express as you use these ebooks.
If you prefer to purchase individual ebooks, please click on the individual covers for more info.
Happy Valentine's Day and Happy Leap Year. You rock, writers!
This price is temporary until midnight February 29, 2016, so this is the ONLY place where you can find the shopping cart buttons for this offer. Limit is one purchase per person.
Did you know my website has a shopping cart?
If you put something into your cart in error, no worries. You can take your time, look around, and select items until you are ready to check out. To view or alter the contents of your shopping cart, click the button below.
All this and more! Please subscribe to The Prosperous Writer Blog and sign up for The Prosperous Writer Newsletter, for exclusive discounts you won't find elsewhere.
{ 0 comments }