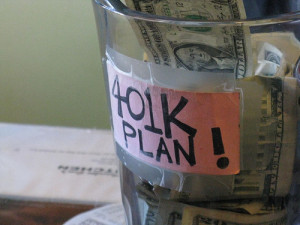 In order to write a good bio, you have to love what you do and be able to describe it in detail.
And in order to communicate what you do, you are going to have to be willing to examine what you have done, so you can come up with the details that describe what you do today.
And some of us, don't want to do the self-analysis that it takes to come up with the details we need to communicate well.
But if you don't, your bio is going to sound generic. It's going to sound just like everyone else in your field, because you  are probably unconsciously imitating what you think your bio should sound like.
Don't do that. First of all, you are allowed to enjoy what you do.
And if you don't love what you do, then why not tweak what you do until you love it?
We think that those kinds of changes always have to be 180 degree changes, but sometimes, how you spend your time just needs a little tweak, not a major overhaul.
So if you are afraid to look at what you do closely because you don't love it, think again. Take a look and see if you can come up with ways to spend more professional time doing the work you love.
Because when you love what you do, we will be able to hear it in your bio and you will become more magnetic.
This concludes my blog series on Building A Better Bio. If you have not already, I sincerely hope you will take my courses Writer Platform Success and Build A Better Bio. The former takes about an hour and the latter takes about thirty minutes. I created these courses because I want your career to take off without you having to spend all your time and money. I am committed to providing comprehensive, affordable video courses for busy people. And I always provide course discounts here in my blog. Please let me know what you think of them by posting a review and thanks for reading!

{ 0 comments }