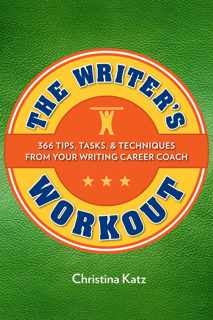 Q: How do you build a writing career?
A: Over time, one well-executed idea at a time.
Honestly, I think some gurus get it wrong. They go overboard on strategy. They emphasize rushing to success so much that they ruin the ride for writers. And then when the writers don't get the overnight success that was promised, they quit and give up on their writing dreams.
And what I want to know is what is the point of being an author unless you can enjoy every day of your writing career?
The fact of the matter is that most writers are in the ramp-up process to a book. Most writers are not ready for book deals. So why do we spend so much time talking about book deals?
Book deals, book deals, book deals — if you feel like this is all you hear about, maybe you are hanging out with the wrong crowd.
That whole approach is so late nineties/early Millenium. This is 2014, folks.
Maybe what we could really stand to talk about is everything else writing has to offer besides book deals.
Don't get me wrong. I think book deals and self-publishing books are great. I do both.
I also still believe that there has never been a better time to be a writer.
But I have had enough experience — 13 years of consistent teaching and training writers — to see that those who are not already consistently writing for publication typically flail when they attempt a book.
But what else are the supposed to do? They are totally brainwashed by all of the propaganda telling them that they don't matter and won't matter until they get a book deal.
Bottom line: we have become too book-deal focused in an economy where very few writers are actually ready to land book deals. Very few writers will actually contract with agents, as well, because very few are ready.
And yet most of the writing conference promotional materials still focuses on getting a book deal.
This is foolish. And borderline false advertising.
Don't go to a writing conference this year because it promises you a book deal or exposure to agents.
Go to a writing conference that offers genuine professional skill-building. Because professional skills are what writers need. If you want to become an author some day, get to work on your professional writing skills. And if you don't have any, hold off on the book deal for now.
Wade in. Don't try to swim the channel just cause others have done it.
Let's start using the labels "author" and "professional writer" in the same breath, so that folks who aspire to become an atuhor will better understand that this means becoming a writing professional first.
And if a writer isn't interested in working on professional skills, then he or she won't likely end up with a book deal or a decent self-published book, anyway.
When I wrote The Writer's Workout for Writer's Digest Books, one of my goals was to put the notion of published author in a context that would make sense to any type of writer. By covering four seasons of a writing career, I was able to show when and where you most want your book deal or self-published book to happen for the best possible results.
Writers always become authors after many years of hard work. The exceptions are so minute that there is basically no point in discussing them.
And here's the other part that no one wants to talk about: after the book or after the book deal, heck, even after the smashing success, there is just another day of professional writing ahead of you. What then, if you don't have a deep well of professional experience?
Isn't it more important to make sure that you love what you do every day than to find out all of the ways you can kill yourself for overnight success?
We've got to get off this treadmill of dreaming of success that is going to deliver us from the lives and the creative process we already have. And instead we need to focus on making our satisfying and creative processes into the types trajectories that can deliver the success we want.
This is why I wrote The Writer's Workout, 366 Tips, Tasks & Techniques From Your Writing Career Coach. It's just as helpful today as it was the day it came out. And it starts in spring, so it's a good time to pick it up if you haven't yet.
I hope that you will purchase a copy and keep it within reach of your writing desk for all the days when the online advice mill goes crazy and threatens to throw you out of your process instead of luring you deeper into it.
Happy spring, writers, and happy authentic career building!
Learn more about The Writer's Workout, 366 Tips, Tasks & Techniques From Your Writing Career Coach by Christina Katz
{ 0 comments }