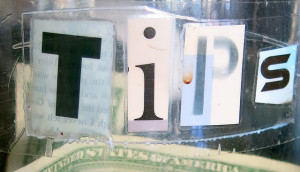 You may have heard that I am offering free bio reviews for my new Build A Better Bio Course!
As the bios roll in, I will likely come up with specific suggestion I can offer bio builders.
So why don't I keep them here, in case I decide to add them to the class later.
The first tip is this: you need to know what you offer the world in a nutshell, and you need to be able to describe what you offer clearly and concisely in the first few sentences of your bio.
Don't bury the lead. Don't think the reader is going to stick around to read a long bio and figure out what you are all about after several paragraphs of blah, blah, blah.
Readers want the topic sentence right up front.
The challenge for you as the writer is: how do I summarize all of this concisely?
I know the task seems daunting. But the answer is simple if you consider THE IMPACT YOUR WORK HAS ON THE WORLD.
If you know your impact, you know what you change in the world, and you know, essentially, what you DO.
This information needs to be right up at the top of your bio.
Of course, today's tip is for folks with a professional track record already. I will address folks without a track record in my next bio writing tip.
Hope this is helpful for you in building a better bio!
Keep in mind that the price on this course goes up on Sunday. And you have to sign up by Saturday, February 28th to take advantage of my bio review offer. All for only $20!
Better register now, or you might forget and miss out…
~ Photo "tips" by Torbakhopper
{ 0 comments }